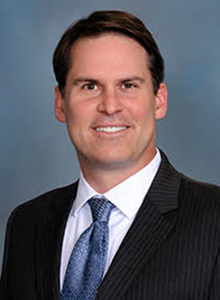 Eric Phelps, DDS, MS
Dr. Phelps is a UCLA trained orthodontist who has practiced in San Jose for over 15 years.  At Phelps and Cohen Orthodontics, he uses iCAT 3-D imaging and Damon self-ligating braces to diagnose and treat orthodontic patients with a focus on midface development.  Along the journey of discovering that he has severe sleep apnea, Dr. Phelps added 'Airway Education' to his professional mission which led to the founding of Nor Cal Airway in 2018.  At Nor Cal Airway, Dr. Phelps focuses on helping patients with airway obstruction and sleep breathing disorders and the resultant muscle parafunction that often leads to TMJ dysfunction and chronic pain.
---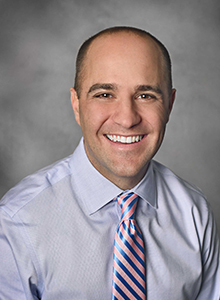 Daniel Klauer, DDS, ABDSM, ABCP, ABCDSM
Craniofacial Pain, Headache & Sleep Breathing Disorder Provider
TMJ & Sleep Therapy Centre, Granger, IN
Dr. Klauer is board-certified with the American Board of Dental Sleep Medicine, American Board of Craniofacial Pain, and the American Board of Craniofacial Dental Sleep Medicine. He is diplomat eligible with the American Board of Orofacial Pain and currently is the only doctor in a 100 mile radius of South Bend, Indiana who carries these three board credentials. After graduating from the University of Notre Dame, Dr. Klauer earned his Doctor of Dental Surgery degree (DDS) from The Ohio State University. Drawing on the culmination of nearly 10 years in dentistry and over 2,000 hours of continuing education in Craniofacial Pain, TMD, and Sleep Medicine, Dr. Klauer shares his professional expertise to create a roadmap that helps his patients take back their health.
---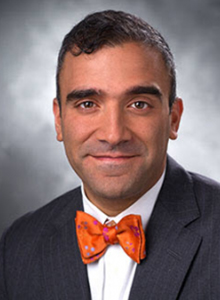 Darius Loghmanee, MD, FAAP, FAASM
Sleep Specialist
Advocate Health Care, Chicago, IL
Dr. Loghmanee is the Director of the Advocate Children's Sleep Network at Advocate Children's Hospital. Dr. Loghmanee received his medical degree from the University at Buffalo School of Medicine. He did his postgraduate training at Rush University Medical Center where he completed a combined residency in Internal Medicine and Pediatrics and trained as a fellow in the Sleep Disorders Center.
After his training he spent seven years at the Ann and Robert H. Lurie Children's Hospital of Chicago where he evaluated and treated children with control of breathing and sleep disorders as the Associate Director of the Sleep Medicine Center. Recruited to the Advocate Medical Group to build the pediatric sleep service line, Dr. Loghmanee started four pediatric sleep labs and has systematized collaborations with primary care providers, pulmonologists, ear, nose, and throat surgeons, dentists, occupational therapists, myofunctional therapists, psychologists, faith based organizations, schools, and community groups in efforts to optimize sleep health in children and adolescents.
---
Kevin Boyd, DDS, M. Sc.
Pediatric Dentist & Nutritionist
Dentistry for Children and Families, Chicago, IL
Kevin Boyd is a board-certified pediatric dentist practicing in Chicago. He is also an attending instructor in the residency-training program in Pediatric Dentistry at Lurie Children's Hospital where he additionally serves as a dental consultant to the Sleep Medicine service.
Prior to completing his dental degree from Loyola University's Chicago College of Dentistry in 1986, he obtained an advanced degree (M.Sc.) in Human Nutrition from Michigan State University where his research interests were focused on unhealthy eating, dental caries, obesity and diabetes. Kevin attended the University of Iowa for his post-graduate residency training where he received a Certificate in Pediatric Dentistry in 1988. Dr. Boyd has served on the teaching faculties of the University of Illinois College of Dentistry, the University of Michigan's College of Dentistry, the University of Chicago Hospital, Rush Presbyterian-St. Luke's Medical Center and Michael Reese Hospital as an attending clinical instructor.
He is currently completing pre-requisite course work in Biological Anthropology at Northeastern Illinois University in preparation for graduate study and research in the newly emerging discipline of Evolutionary Medicine. His clinical focus is centered upon prevention of oral and systemic disease through promotion of healthy breathing and eating; his primary research interest is in the area of infant/early childhood feeding practices and how they impact palatal-facial development, naso-respiratory competence and neuro-cognitive development. He is currently a visiting Scholar at U.Pennsylvania doing research in the areas of anthropology and orthodontics.
---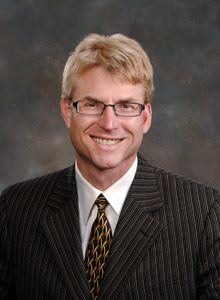 Doug Liepert, MD, FRCS, ENT
Board Certified Sleep Specialist
Center for Sleep and Nasal Disorders, Goshen, IN
 Dr. Liepert was raised in western and central Canada. After completing high school, he earned a Tricolor Scholarship to study at Queen's University in Kingston, Ontario, where he completed his Doctor of Medicine. He then returned to western Canada where he completed his residency in Otolaryngology (ENT) in 1994. Dr. Liepert began his practice in Bismarck, North Dakota, after immigrating to the United States. Dr. Liepert's focus in ENT soon turned to sinonasal disease and sleep apnea. He became one of the first surgeons in the midwest to perform image guided sinus surgery. He continues to pursue this field, engaging in research as well as general practice to provide the highest possible level of care to his patients. In the late 90's, Dr. Liepert began to pursue surgical treatments for snoring and sleep apnea. In 2000, he determined it was important to study all the facets of sleep to deliver more comprehensive care to patients with sleep apnea. He attended the School of Sleep Medicine at Stanford and was one of the first surgeons to become Board Certified in both ENT and Sleep Medicine. Today, Dr. Liepert practices in Goshen, Indiana, with the Center for Sleep and Nasal Disorders, where he continues to strive to offer patients access to comprehensive care incorporating both the medical and surgical aspects of ENT and Sleep Medicine. Dr. Liepert is currently working with the University of Notre Dame as a Guest Research Associate Professor. He is helping to develop new technologies to assist in patient education and surgical preparation.