Covid-19 Patient Communication
Our team at Nor Cal Airway is taking extra care to keep our staff and patients safe during the Covid-19 pandemic. Please read the following instructions in order to follow protocol designed to keep both you and our staff healthy and well while we care for you. We appreciate that you have entrusted your healthcare needs and concerns to our doctors and team. We look forward to serving you!
Please bring your own mask and wear it to your appointment. Federal guidelines for social distancing and wearing masks in businesses will be followed.
When you arrive for your appointment, please stay in your car. The front door will remain locked. Please call or text (408) 839-0641 upon your arrival, and a staff member will escort you to your visit. (Please note: Our office phone number is (408) 247-9291. The above number is a temporary number to only be used when arriving to your appointment.)
Only the patient that is being treated will be allowed to enter the office. The only exception for this will be patients under 18. Of those, only one parent/caregiver may accompany the patient. Absolutely no other family members or friends will be allowed inside at this time.
Your temperature will be taken at the door by staff using a touchless thermometer. If your temperature is over 100 degrees, you will be asked to leave and not return for the specified 14-day self-quarantine requirement.
A simple questionnaire assessing your contacts and well-being will be asked of all patients and those accompanying patients. Any question indicating a patient's recent exposure to someone with COVID-19 or having signs and symptoms will be asked to leave and not return for the specified 14-day self-quarantine requirement.
Hand sanitizer will be available as the patient enters and exits the office.
Patients will Enter at Suite 6 and Exit at Suite 5.
The tooth brushing station in the office will be closed, so please brush before coming.
The patient restroom will also be closed, so please prepare for that before arrival.
Please maintain the 6-foot social distancing guidelines when in the office until seated in the treatment chair.
Patients will be seated to maintain social distancing.
To minimize the handling of paperwork, we are requiring that all forms sent to your email are completed and sent back via email to

[email protected]

48 hours prior to your appointment.
(Please note that upon arrival, all staff members are given the same screening questionnaire and temperature checks as all patients. Plexiglass has been put in place in treatment coordinator rooms for added protection, and all staff members are required to wear masks at all times).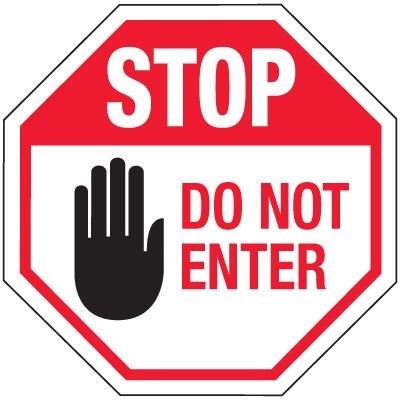 PLEASE GO BACK
TO YOUR CAR
AND
CALL (408) 839-0641
TO LET US KNOW THAT
YOU ARE HERE
(You will see this sign on our front door, so please follow instructions and call 408-839-0641 when you arrive. Thank you!)